DON'T TREAD ON AUSTRIA - OFFICIAL METALLICA CHAPTER FORUM (http://donttreadonaustria.at/forum/index.php)
- Metallica (http://donttreadonaustria.at/forum/board.php?boardid=1)
-- Metallica News (http://donttreadonaustria.at/forum/board.php?boardid=2)
--- Marry X-mas And A Happy Fuckin' New Year (http://donttreadonaustria.at/forum/thread.php?threadid=274)
---
Posted by Metallifreak on 24.12.2005 at

12:39

: Marry X-mas And A Happy Fuckin' New Year

THE TEAM OF DON'T TREAD ON AUSTRIA
IS WISHING YOU A VERY NICE CHRISTMAS
AND A HAPPY FUCKIN' NEW YEAR!!!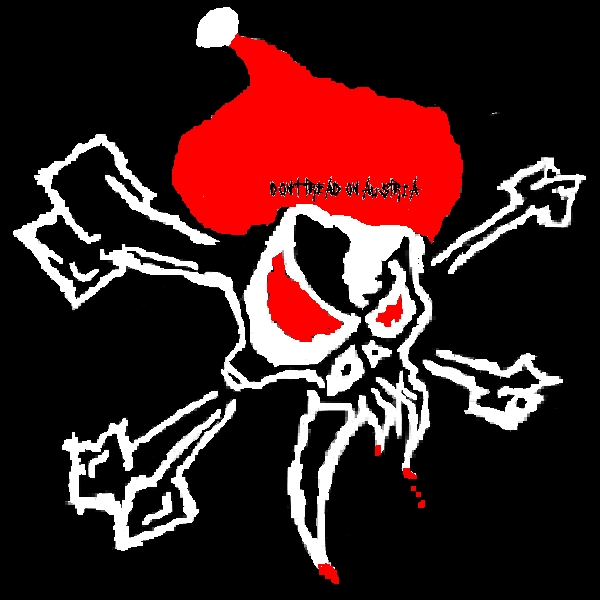 ---
Posted by metallicaman on 24.12.2005 at

21:25

:

christmas rocks

---
Posted by Rick on 29.12.2005 at

20:19

:

Hey Brother,

From Italian Metallibashers, a very Merry Xmas and a Damn Heavy New Year to Jorg and all Don't Tread On Austria chapter members. Keep supporting Metallica and the good, hard work Jorg is doing!

Best Wishes to you all!

Rick
---
Posted by Metallifreak on 29.12.2005 at

21:08

:

Hey Rick!

Thanx for your words and also many thanx for your nice christmas card. C-Ya very fuckin' soon I hope
---
Posted by Ktulu on 01.01.2006 at

13:28

:

Hey Austrian frieeeeends!!

2006 is here to stay, so I wish you all a Happy and Heavy New Year, possibly with the band we all are waiting for!

See you all somewhere, somehow, and hopefully soon.
Cheers.

---
Posted by Metallifreak on 01.01.2006 at

14:35

:

Sure my friend. See you in 6 weeks, and then I kick your ass

Forum Software: Burning Board 2.3.6, Developed by WoltLab GmbH